A Unique Solution to
Self-Improvement & Career Advancement
eLuminate has begun seeking accreditation from the ANSI National Accreditation Board (ANAB). eLuminate was created to ensure employees possess the knowledge needed to provide superior service to clientele. The various certification exams assess foundational knowledge in line with federal regulations for the food service industry, including health care settings.
About Us

Purpose
Realizing that not everyone has the opportunity to pursue higher education, eLuminate makes accredited certifications available to those committed to pursuing a career.

Vision
eLuminate's vision is to become a leading provider of accredited programs and certifications for those interested in self-improvement and career advancement.

Company Values
We strive to make a difference in the lives of people by providing opportunities for self-improvement and career advancement.
Our commitment to customer service, inclusion, collaboration, innovation, and integrity are our number one priority.

Mission
eLuminate's mission is to ensure accredited certifications are aligned with best practices in the healthcare industry.
We do this by putting our core values into motion.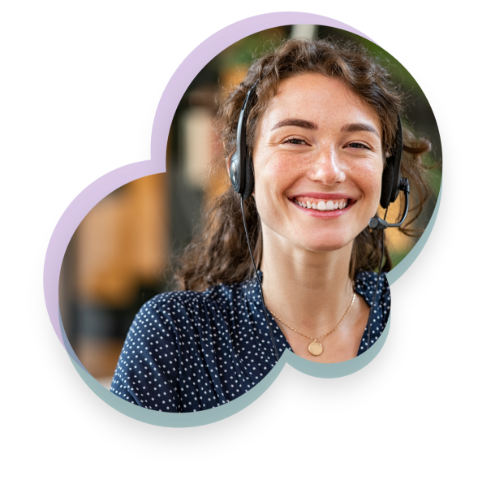 Superior Customer Service
Evidenced by our responsiveness to customers and adaptation to changes within the industry
Inclusion
Creating an atmosphere of acceptance
for those seeking certification
Collaboration
Working with subject-matter experts who possess varied work experience and educational backgrounds
Innovation
Staying up to date with and implementing technology and embracing new ideas
Integrity
Demonstrating ethical behavior, honesty, consistency, and fairness in order to gain trust
Our Exams
Integrated Proctoring, Testing,
and Digital Certification Platforms
The integrated proctoring, testing and digital badging platforms create a user-friendly customer experience. Exams are scheduled and taken online and are proctored by a live virtual proctor and the exam platform provides security, seamless integrations, and superior performance.

The cutting-edge technology and security meet or exceed the standards for accredited certification examinations. This examination technology is utilized by tens of thousands of candidates monthly, in a wide variety of use cases including medical, IT, financial, and HR certification.
FSM Certification Exam
The FSM (Food Service Manager) is an online certification exam created to evaluate employee knowledge needed to provide superior service to restaurants and health care facilities. The FSM certification exam test covers nutrition, food safety and management in line with the 2022 Food Code and management concepts applicable to the food service industry. Successful completion of the FSM Exam is required in order to sit for the LTC-FSM exam.

This exam is also available in Spanish.
LTC-FSM Certification Exam
Due to the vulnerability of the senior population, the federal and state regulations for long-term care food service managers are often more stringent than regulations applied to other types of food service operations.

Successful completion of the FSM Exam is required in order to sit for the LTC-FSM exam. The Long-Term Care Food Service Manager (LTC-FSM) certification exam assesses the candidate's knowledge of both the 2022 Food Code and the Centers for Medicare and Medicaid (CMS) regulations. These regulations address food service supervisor requirements in long-term care (LTC) and other healthcare facilities servicing those with special dietary needs.

The exam tests regulatory knowledge of:
the survey process
environmental requirements
infection prevention and control
types of healthcare facilities
proper kitchen procedures
dining and meal service
nutrition, diet types and consistencies
the role of the dietitian
coordination of services
This exam is also available in Spanish.
The COVID pandemic increased the need for proctored online testing and certification, versus in-person classroom testing. Cost-effective, easily accessible, audience-appropriate, and job-specific online certifications are needed to address emerging industry needs.
The idea for eLuminate grew out of a combination of innovation needed during the pandemic and the 2016 changes to the Centers for Medicare and Medicaid Services (CMS) regulations for long-term care, specifically the addition of 42 CFR §483.60(a)(2) to the requirement for food and nutrition services directors/supervisors.
President/CEO/Founder
Jeannie Fissinger, BS, MS, MBA, PHR, JD, Esq.
eLuminate President/CEO/Founder
Our Board
Tracy Wright, MBA
eLuminate Board Chair
and Registered Dietitian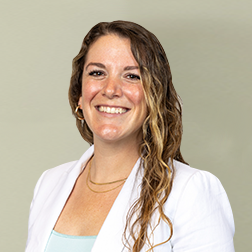 Alison Vandermay, BS, SQF, PCQI
Sherry Nikisher, BSN, RN, CDP
Amber Pintar, RD, LDN
eLuminate Board Member
and Consultant Registered Dietitian
Kelli Haskins, BA
eLuminate Board Member
and Food Procurement Consultant
Our Partners
Resources
Contact Us
Have a question about our products?
Fill out the form below and a member of our team will be in contact shortly.